On the Internet day Moscow Government Supported the Idea of .MOSCOW and .МОСКВА Implementation
On the press conference was held on September 30 2011, during the celebration of the Internet day in Moscow, Artem Ermolaev, the head of Information Technologies Department of Moscow, announced the capital government supports the initiative of .MOSCOW and .МОСКВА implementation. "Moscow understands the Internet today is an environment for communication and together with New York and some other cities plans to apply for implementation of .MOSCOW and .МОСКВА domains that will be introduced in addition to RU and RF TLDs", — said Ermolaev. Implementation of Moscow top-level domains will become an important step in the situation of high demand on domain names that exists today in Russian capital. To the moment 1,13 million domain names .RU registered in Moscow — the city is leading in Russia by this indicator. Moreover the number of registrations in the capital is higher than total number of domain names in Sweden, South Korea and Austria ccTLDs.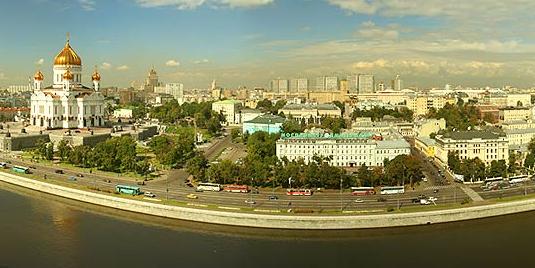 «.MOSCOW and .МОСКВА will help to make Russian capital more visible on the Internet and give new opportunities for the creation of websites about Moscow and for muscovites», — said Alexander Panov, RU-CENTER CEO and the President of the Foundation for Assistance for Internet Technologies and Infrastructure Development, the organization that realizes the project of the TLDs implementation. The Foundation was established in 2011 to provide the participation of all interested parties during .MOSCOW and .МОСКВА introduction and development. The representatives of Federal and Moscow Government, public organisations and Internet community were invited to work in the Foundation managing bodies. "Introduction of .MOSCOW and .МОСКВА TLDs will contribute to the process of the city informatization. Moscow top-level domains will help to create the brand of the capital on the Internet and thus will assist tourist industry development in the city, — said Artem Ermolaev. — Moreover, owing to the implementation of .MOSCOW and .МОСКВА new business opportunities will be created and in the long run this will improve the investment attractiveness of the Russian capital".
English
30.09..11