Moscow Zoo Received the Address in .МОСКВА TLD
Foundation for Assistance for Internet Technologies and Infrastructure Development granted domain name зоопарк.москва to the Moscow Zoo.
The domain certificate was awarded with a formal ceremony in the Zoo administrative building on 17 September. The event was attended by the Moscow Zoo representatives: Natalya Kolobova - General Director, Anna Kachurovskaya - Head of External Communications Office and Evgeny Smolskiy - Deputy General Director for Finance and Economy.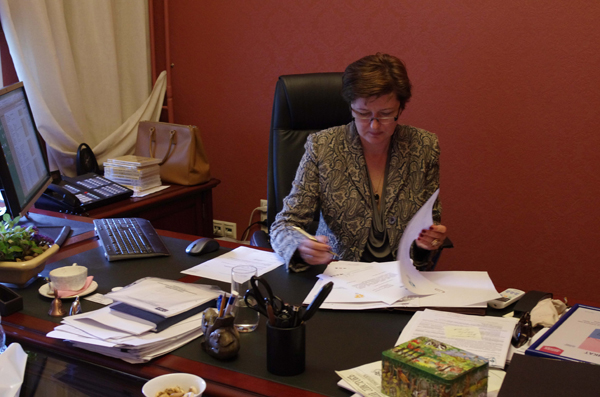 Domain зоопарк.москва was one of the pioneers since the launch moment of .MOSCOW and .МОСКВА TLDs. Together with other words symbolizing the capital city this name was included into the list of domain names registered by the Foundation to make Moscow domain zones more popular. The ceremony of awarding and delegation of domain зоопарк.москва was associated with the Zoo jubilee celebration.
This year Moscow Zoo celebrates its 150th anniversary. It is one of the largest and oldest Zoos in Russia. For the period of its existence it grew from a zoological garden to the large Zoo, could survive revolution battles and the Great Patriotic War. Today the Zoo not only upgraded its image, but it is actively promoted via Net – quite recently the new website was launched, and the account in Instagram moscow_zoo_official was recognized one of the best in Russia.
You can know more about history of the Zoo, read latest news, view its dwellers, make your preliminary route along the territory through the Zoo website that would be much more easier to find on the Internet – just enter address зоопарк.москва in your browser.
It is not the first time Foundation for Assistance for Internet Technologies and Infrastructure Development has cooperated with the Moscow Zoo: it acted as a partner of IT Zoo quest for the kids and their parents, which took place in the Zoo last autumn. The attendees knew about Internet information security and the launch of Moscow TLDs.
Currently .MOSCOW and .МОСКВА TLDs are at the stage of domains registration for the state and municipal needs. Then, on 24 September Landrush period will be launched for those wishing to get the brightest domain names.
Domain zoo.moscow will also be awarded to the Moscow Zoo, as soon as ICANN lifts the restriction for this name. This will probably happen before the end of 2014.
English
17.09..14