.MOSCOW and .МОСКВА Presentation Event
A presentation event for .MOSCOW and .МОСКВА was held on September 22 in CoworkStation in Gorky Park and was organized by RU-CENTER (accredited registrar for .MOSCOW/.МОСКВА). The event was attended by the representatives of the Foundation for Assistance for Internet Technologies and Infrastructure Development, Moscow's business community and blogosphere, and mass media (Moskva 24 TV channel). The meeting was held as an informal two-hour-long round-table discussion.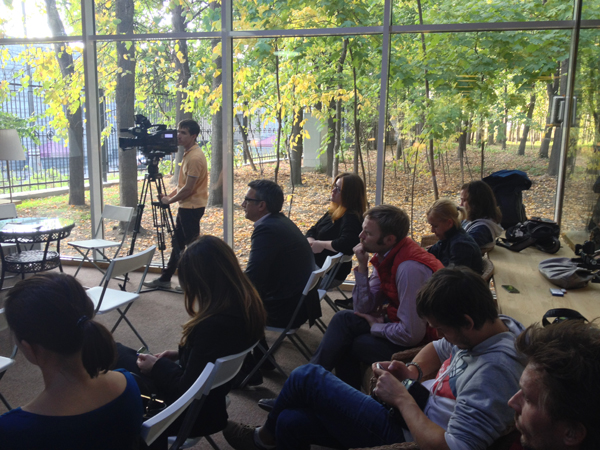 The meeting was kicked off by Andrey Vorobyev, PR and GR Director of RU-CENTER Group, who was talking about the implementation stages of the new domains, about who — and how — registers .MOSCOW and .МОСКВА domain names, and about the prospects of Moscow's domains.  
He then turned it over to Dmitry Burkov, Chairman of the Board of the Foundation for Assistance for Internet Technologies. Mr. Burkov started his speech by talking about the history of top-level domains and Internet governing bodies (ICANN, IANA). The speech was met with many questions from the audience. The ensuing discussion shed light on how Moscow's domains can help local businesses, authorities, media, and regular users.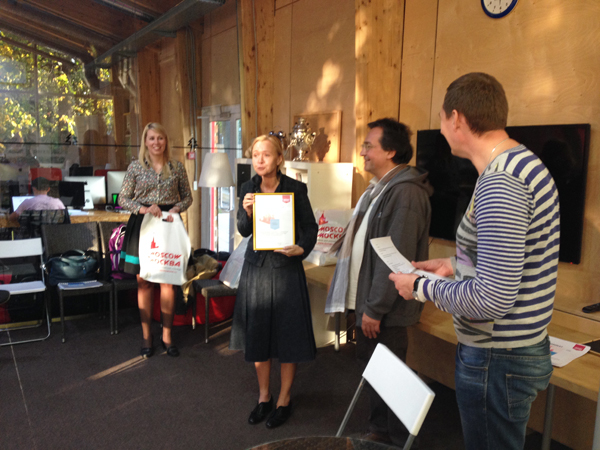 Dmitry Burkov talked in detail about the meaning of .МОСКВА and .MOSCOW and their role in advancing the city, attracting more tourists, and building a positive image of Moscow as a global tourist, cultural, and business center.
English
25.09..14