Igor Andreevich Selivanov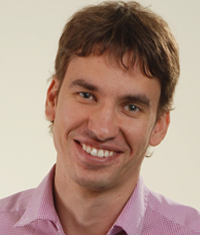 Board Member of the Foundation for Assistance for Internet Technologies and Infrastructure Development. Igor Selivanov graduated from the State University of Management in 2002. In 2003, he started out as a financier in RIA Novosti Group, one of the largest media holdings in Russia, where he held various financial posts. From September 2011 to March 2014, Igor was a Deputy Chief Editor for Development in RIA Novosti. Since May 2014, he has held the post of Economy and Finance Director of RU-CENTER Group.
Igor passed Ph.D defense in 2005 and got a degree of Candidate of economic sciences. In 2011, he received a Diploma in International Financial Reporting issued by the Association of Chartered Certified Accountants (ACCA DipIFR).
During his career, Igor has successfully implemented many large-scale projects aimed at improving business governance and transparency.
He is the author of multiple articles in various publications for economics, strategic management, finance and management accounting.